The domain of the Château de Fleys is a family exploitation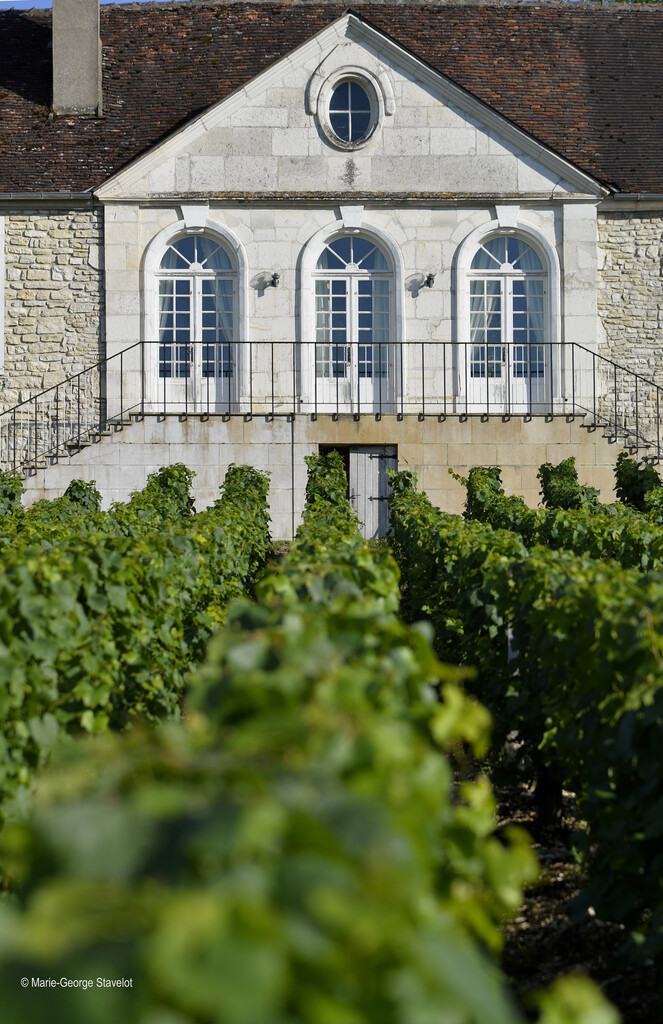 (in the form of GAEC) belonging to Béatrice, Benoît and Olivier Philippon.
It is located in the commune of Fleys in the heart of the Chablis region, 4.5 km east of Chablis, on the right bank of the Serein.
It covers about twenty hectares, composed of Chablis AOC (including Clos du Château) and Chablis 1 er cru AOC "Mont de Milieu" and "Les Fourneaux", two climates of the right bank of the Serein.
The culture "HVE" is practised there in the respect of the nature.
The wines are elaborated in the cellar built in 2006 at 2, rue des Fourneaux.
Different types of vinification are carried out according to the wines.
The marketing of the wines also takes place in this same cellar where you will be warmly welcomed by the Philippon family.
You can reach us at +33 3.86.42.47.70
Historique du Château de Fleys
The history of the domain of the castle of Fleys begins with the arrival at the end of the XIX ème century of Julien Philippon in Fleys.
Originally from Vezelay (Morvan) where he worked as a lumberjack, he settled in the Chablis area and bought woods, lands and vineyards which still constitute almost the totality of the domain.
Since then, the estate has been handed down from father to son.
In 1988, André Philippon bought the Château de Fleys (the headquarters of the estate) with its 1 hectare enclosed property. This building is a hunting lodge dating from the end of the 17th century, having belonged to the Lord of Parthenay, squire of Louis XIV.
In 2006, Béatrice and Benoît, André Philippon's children, built a new cellar, at 2 rue des Fourneaux, more adapted and more modern.
Today, Julien's great-grandchildren (Béatrice, Benoît and Olivier, who arrived in 2007) run the estate, respecting the family tradition but also modernizing to improve the quality of the wines.